Youth Ministry
If you are looking for the NOLA 2021 mission trips registration, please click here.
No matter who you are,
no matter where you are on your journey,
you are welcome here!
Here at RPC we do our best to provide a safe place where all youth feel loved and at home as we walk alongside one another on the journey of faith and share God's love with the world.
Connection - the Middle School youth Group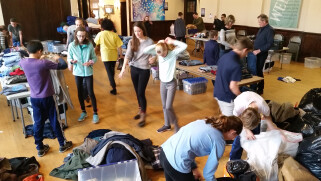 All 6th-8th graders are welcome at RPC's Middle School Connection!
All in-person Connection gatherings will follow the church's COVID-19 guidelines until further notice, including the wearing of masks and practicing social distancing.
We meet twice a month, typically every 1st and 3rd Wednesday of the month, from 5:30 – 6:45. One of the gatherings will be via Zoom, during which we will catch up, play games, and pray together. The monthly in-person gatherings will focus on serving our neighbors in a variety of ways. Please sign up with Rev. JP.
We are also keeping the connections going outside of our gatherings through GroupMe! If your youth would like to be a part of our group chat, please send Rev. JP either your youth's cell-phone number or email.
High School Youth Group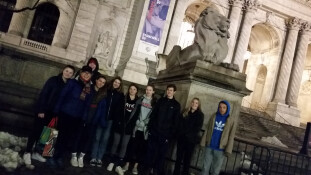 All 9th-12th graders are welcome at RPC's High School Youth Group!
All in-person HSYG gatherings will follow the church's COVID-19 guidelines until further notice, including the wearing of masks and practicing social distancing.
Each month we will hold three gatherings! Alongside monthly in-person community service opportunities, we are introducing two new gatherings: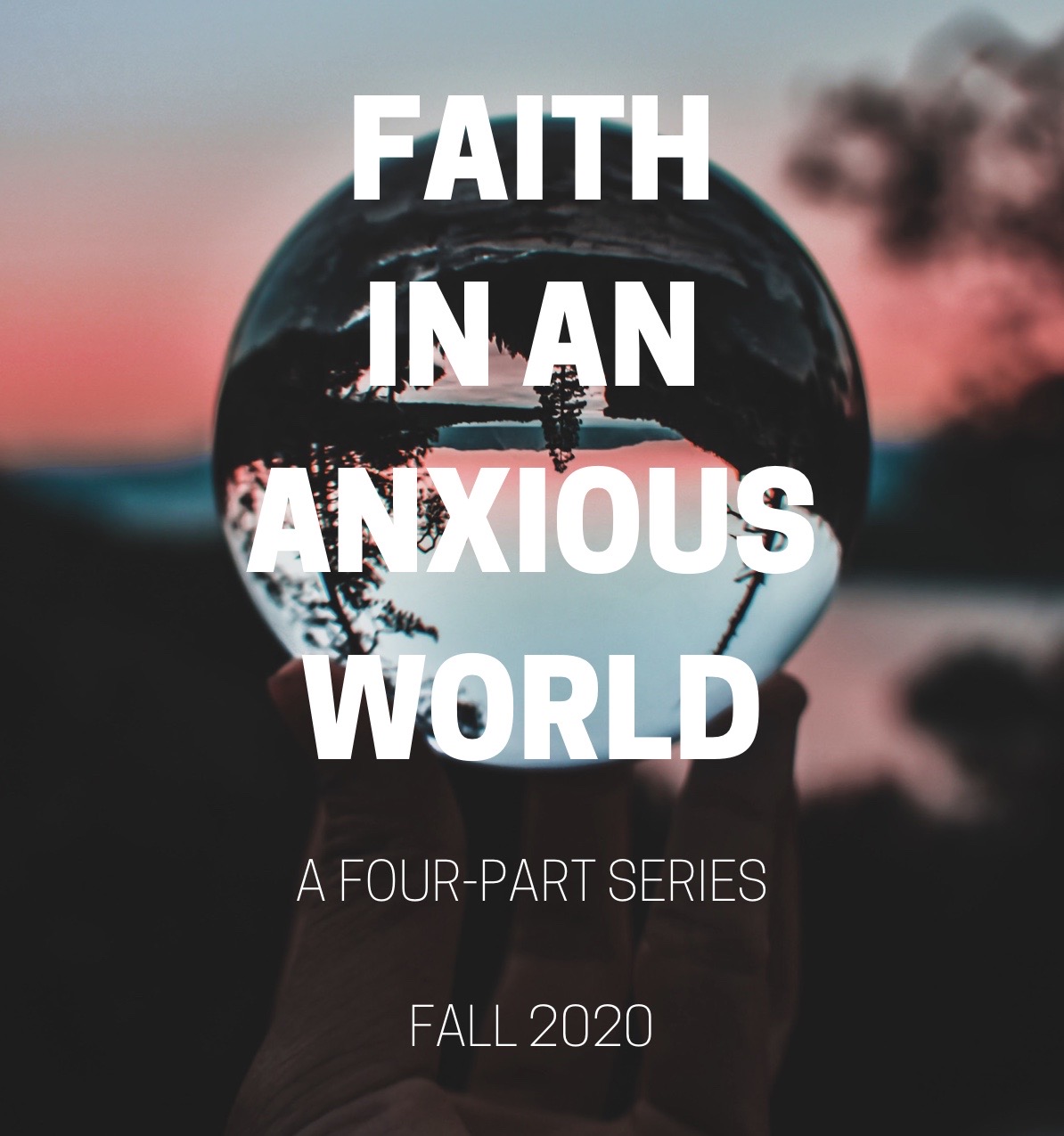 This fall we invite our high school youth to join us for a new four-part series called Faith in an Anxious World. It is our hope to help our youth develop a deeper understanding of Jesus - one in which he becomes a living, breathing example of the wholeness we can experience in our daily walk with God. Each session we'll talk about anxiety, delve into stories throughout the Bible where God enters into an anxious situation and uses it to nurture growth, and discover spiritual practices we can use to look to God as we navigate daily life.
We will meet once a month via Zoom during Sunday evenings at 6:00 p.m. If you are interested in joining us, please email Rev. JP.
September 20 - Life in an anxious world.
See and name the pressure that builds in and around us.
October 18 - Life in a relational world.
Build a circle of support for both good times and bad.
November 15 - Life in a hurting world.
Know when our feelings become more than we can handle on our own.
December 13 - Life in a hopeful world.
Recognize God at work in our anxious world.

All high school youth are welcome to join us for Vespers, where you are invited to slow down in the midst of all the busyness for a time of intentional connection and prayer. We will begin in silence as we ground ourselves in God's presence, then take time to express gratitude for the relationships in our lives. We'll then pass the peace, followed by a time of praying for each other. Our time together will end with a moment of connection and food (of course!).
All high school youth are invited to join us for Vespers on every fourth Sunday at 6:00pm! We will gather in the Assembly Room, the Great Lawn, or the Chapel, depending on the month. Zoom will be an option as well for those unable to attend in person.
Please let Rev. JP know beforehand if you plan on joining us for Vespers. Also, if you ever have a specific concern you would like us to pray for, please feel free to reach out, even if you are unable to attend!
Contact Rev. JP for more information.
We are on Instagram! Username: ryepresyouth (click here).
Updates through GroupMe! Please email your name and phone number to Rev. JP.
High School Mission Trips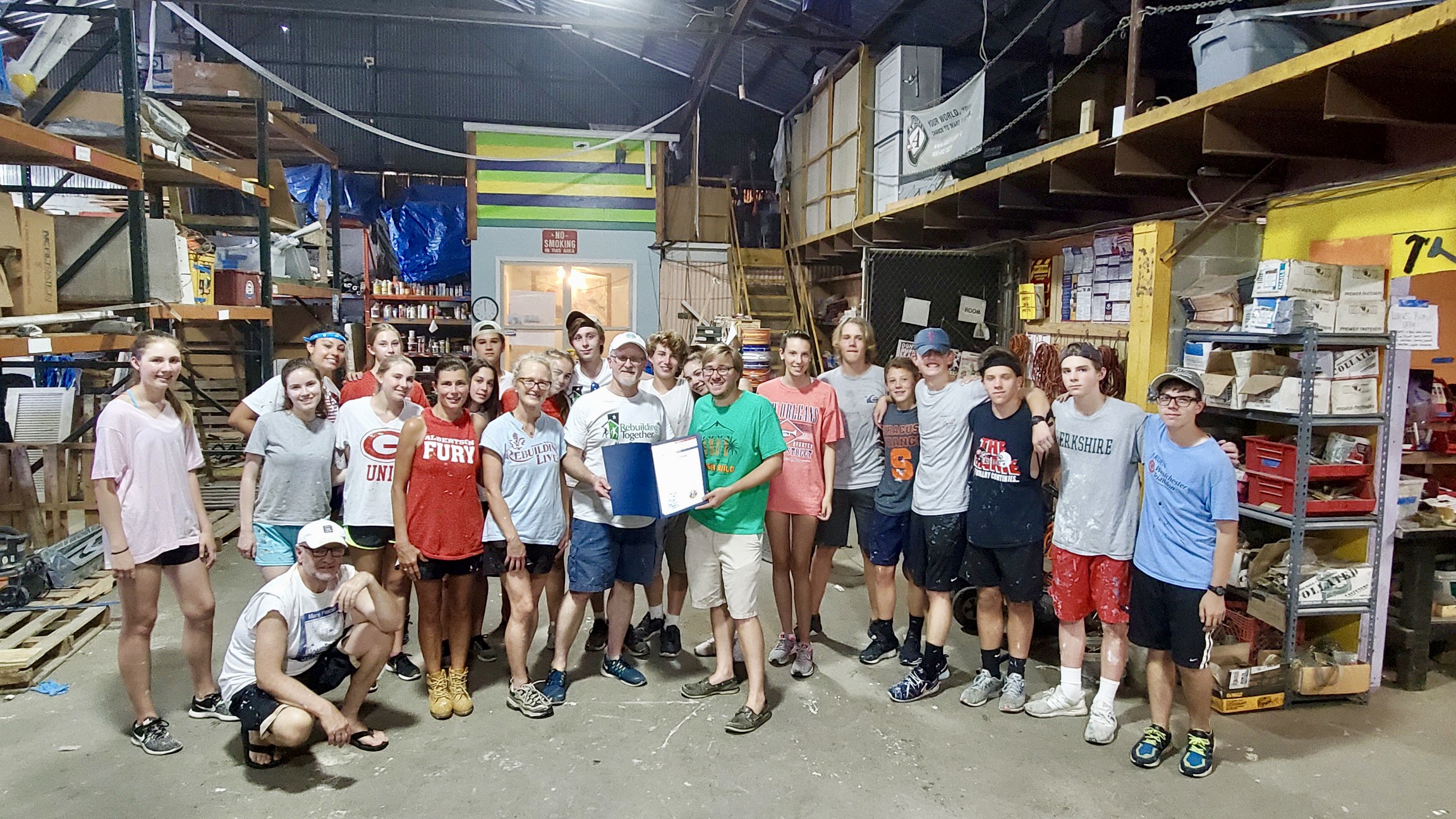 It is our hope to continue serving alongside our neighbors in New Orleans during the summer of 2021!
As of right now, we are planning on two trips: June 27-July 3 and August 1-7. We will continue our partnership with Rebuilding Together New Orleans and will stay at Camp Restore of Prince of Peace Lutheran Church and School for lodging.
Sign-ups for the trip will begin online on Monday, January 4, at 8:00 p.m. and will require a $100 non-refundable deposit. Space is limited, so please mark your calendars!
Click here to go to the registration page.
Youth leadership opportunities
There are a variety of ways our youth can share their time and gifts with the church! All youth are invited to read scripture, serve as ushers, or share any musical gifts with us during Sunday worship. Our high school youth are also welcome to help lead virtual Sunday School via Zoom or our monthly Vespers gatherings. And their voices are always welcome on any of our church's committees!
If you are interested in serving the church through any of these roles, or if you think of another way you wish to serve, please contact Rev. JP.
COVID-19 - Waiver of Liability For In-Person Gatherings
Please sign this waiver and either have your youth bring it with them to the first in-person gathering they attend or send it to Rev. JP beforehand.
If you have any questions, please contact Rev. JP.