Children
At Rye Presbyterian Church, we seek to guide and nurture children on their journey of faith, encouraging them to know and follow Christ as faithful disciples. We do our best to provide a welcoming and loving environment for all children to engage Scripture, ask faith questions, and grow closer to God and our community of faith.
We seek to engage children in all aspects of our community of faith:
Worship
"Jesus said to them, 'Allow the children to come to me. Don't forbid them, be-cause God's kingdom belongs to people like these children…' Then he hugged the children and blessed them." -Mark 10:14-16
Jesus not only welcomed children, he also blessed them. Know that your children's presence in worship is both welcome and a blessing to us all! Here are some ideas to help make the most out of worship as a family:
Explain what is happening during worship and what is coming next. Let children cross things off in the bulletin as they happen. Whispering is okay!
When it's time to stand, allow children to kneel on the pews if they would like.
Allow children to participate in the offering by putting in your envelope or putting in their own gift. A picture drawn for God is appropriate!
Most importantly, relax and be at peace. We know that God made children to be full of energy and excitement. We look forward to seeing you all in worship!
Families can find printed copies of the illustrated children's bulletins at the door as they arrive for our 10 a.m. in-person service. During our services, we also include a Children's Message, where our pastors help children engage scripture in a brief, age-appropriate message.
Sunday School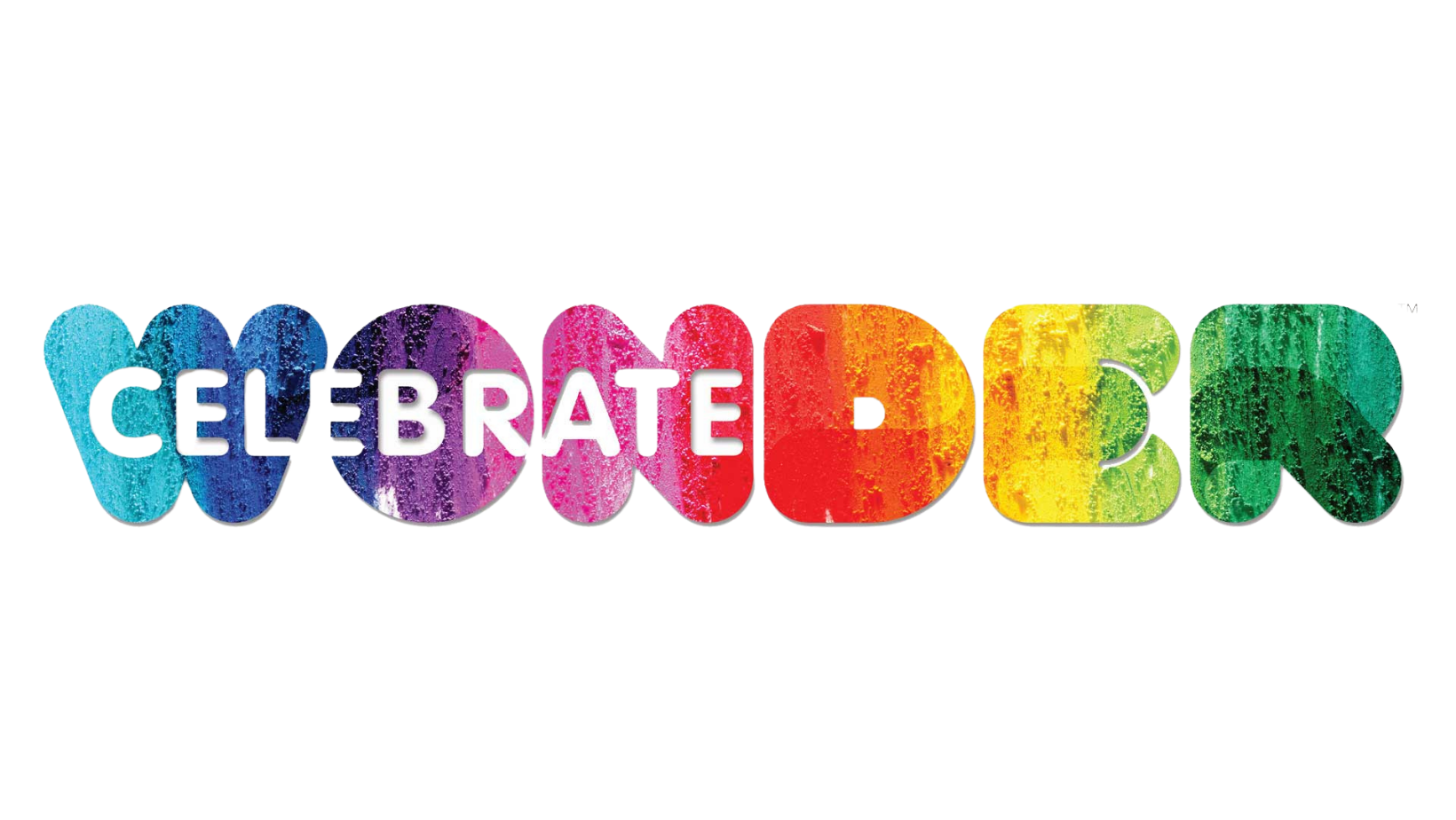 To nurture their faith at church, we offer Sunday morning classes for ages 4 through 8th grade during our 10:00 a.m. service!
Starting Sunday, September 12, we are returning to in-person Sunday School! To learn more about what Sunday School will look like on September 12, please click here.
To learn more about what Sunday School will look like for the rest of the year, please take a look at our Reopening Plan & Guidelines, including the wearing of masks and keeping 3 feet of distance for all participants and teachers.
This fall we are using a new curriculum called Celebrate Wonder that engages our children's natural sense of wonder and curiosity to help them understand God's love! Through opportunities for reflection, music, engaging activities, and spiritual practices, our children will be given a safe space to ask big questions and help them live into their identities as beloved children of God.
If you would like your child(ren) to participate in Sunday School, please fill out the registration form below!
Weekly newsletter
We seek to help families experience God at work in their everyday lives through our weekly Christian Education newsletter, which provides a variety of ways for families to engage scripture, ask questions, and grow closer to God together at home! Please email Rev. JP to be added to the list.
Music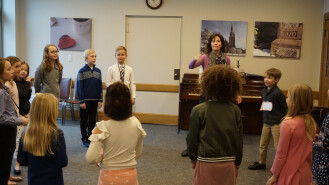 We seek to help children learn more about God's love and their faith through song! Once a month, Lisa Rawson, the Director of Choirs for Children and Youth, gathers the Sunday classes for Singing Our Faith and teaches them the many songs of our faith.
Fellowship and Mission
We provide many opportunities for children to grow closer with our community of faith. We do this through monthly Family Fellowship events and intergenerational service projects throughout the year.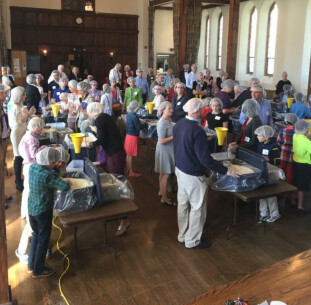 Childcare
For children ages 3 months through 3-years-old, we offer professionally staffed childcare. Young children play in a well-supervised, spacious room filled with toys and age-appropriate activities.
Childcare will resume on Sunday, September 19. Before then, we encourage parents to please take a look at our Reopening Plan & Guidelines for this program year.
Child & youth protection policy
In September 2016, Session approved a child and youth protection policy. The policy is tailored to reflect the children and youth programs at Rye Presbyterian Church, as well as meet common requirements across national and community youth programs. We believe that the practices adopted under this policy help us achieve our goals of maintaining a safe and nurturing environment for our youngest members. The policy covers several key areas including supervision, qualifications and reporting. Click here for a link to the full policy.
Questions?
If you have any questions about our Sunday morning classes or would like to know more information, please contact Rev. JP Marshall, our Associate Pastor for Christian Education at 967-0842x17 or by .