Adult Education Workshop: Soul Shop for Congregations - Offered twice on Sunday, Oct. 23, or Tuesday, Oct. 25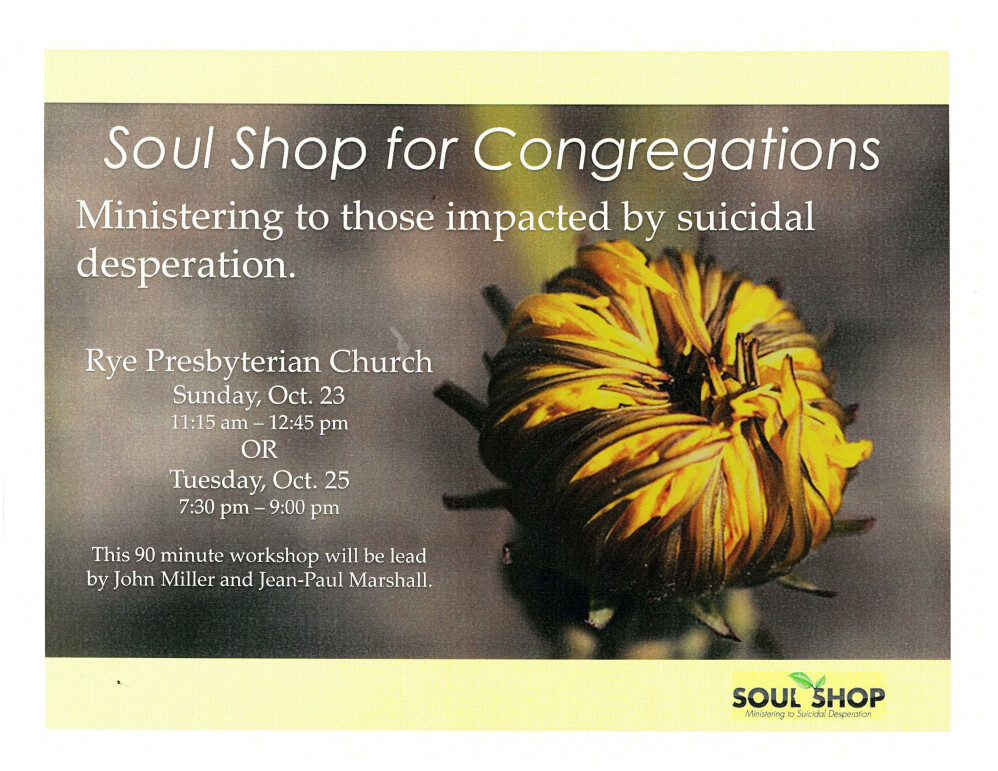 In recent years our congregation and community has experienced several suicides. We have offered a variety of programming in response to these heartbreaking events. We encourage you to attend the 1½ hour Soul Shop for Congregations workshop this fall. The workshop will be offered twice, on Sunday, Oct. 23, and on Tuesday evening, Oct. 25, but you only attend one of the sessions. This workshop will be led by John Miller and Jean-Paul Marshall.
Soul Shop for Congregations has three objectives:
1) Familiarize participants with the incidence and impact of suicidal desperation on the adults and youth in their faith communities; 2) Train participants in a simple, conversational method for saving the life of someone considering suicide or companioning those impacted by suicidal desperation; and 3) Provide participants with an experience that models good relational skills and fosters confidence in their ability to make a difference.
Advance registration is highly encouraged. There is no cost. Please contact either John Miller at or Jean-Paul Marshall at to register.
(Note that while this workshop is designed to be done in person, a hybrid session may be offered for Sunday only, if requested.)