Youth Mission Trips 2018
NOLA 2018
Join in the eighth year to work in New Orleans!
The June trip is full, but worth getting on the wait list, just in case. Space is still available on the August trip!
Who: Chaperones will include Dan Love, Jonathan & Margaret Blum, and Heather Miller. The trips are open to 9-11th graders (provided you are 15 by the time of the trip), and the June trip can take up to 25 youth. August we will fill as needed!
What: Hard work! Expect to be installing floors, laying tile, scraping, painting, etc. on a home, school, or other building. You will sweat. A lot. We will also have fun exploring New Orleans in the evenings.
Where: New Orleans, Louisiana
When: June 24-30; August 5-11
Why: We have had a wonderful experience in New Orleans the last seven years. During our time, we have seen that there is still plenty of work to be done in the wake of Hurricane Katrina and throughout New Orleans.
How: We will fly down and then rent 3 big passenger vans. We will take the vans to and from the airport and our work sites. We will stay with Annunciation Mission in gender specific, air-conditioned, bunk-style rooms. Annunciation will provide our meals and our projects will be coordinated by Rebuilding Together New Orleans.
Cost: The final cost will be determined once we buy airfare. It will be around $700.
Contact: Dan Love – 967-0842 x15 or John Miller - 967-0842 x14
Please Note:
It is hot in New Orleans in June. Really hot.
The work we do on Mission Trips is hard. Please come prepared to give your best. We have developed a really good reputation with the organizations we work with. We'd like to keep it that way.
Special requests about getting to work on certain jobsites or with specific people cannot be honored. This is a group Mission Trip, and we are all in it together.
For a closer look at the trip, don't miss the photos on the wall outside the reception area.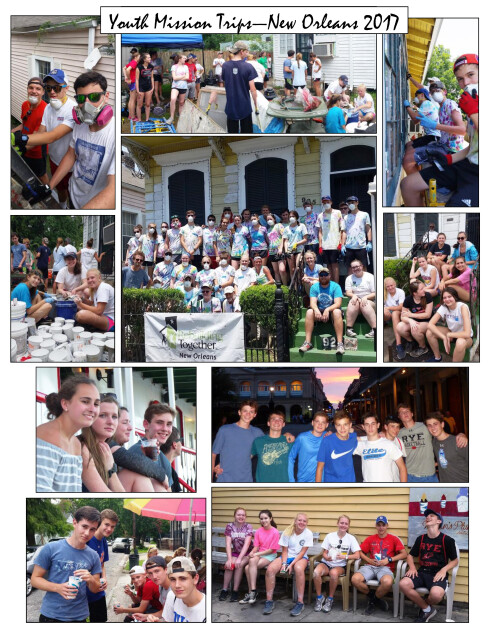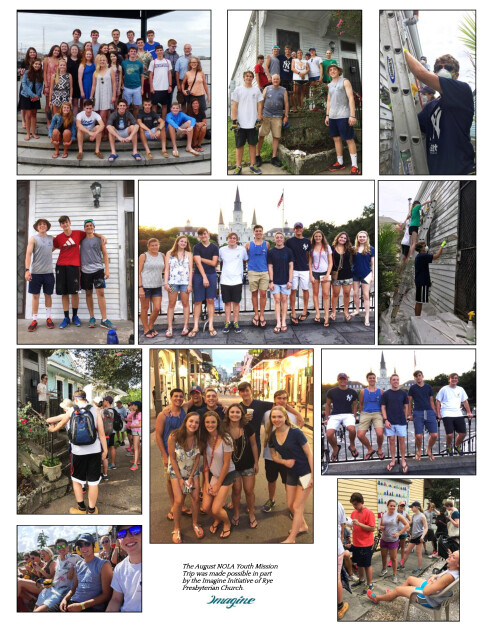 NOLA 2016