Grant Awards 2017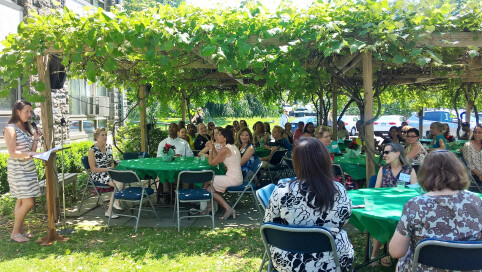 $63,000! Record-breaking amount given to local charities this year!
We had a wonderful luncheon in the Grape Arbor on Monday, June 12, as we honored 20 Westchester organizations that serve women, children, and other under-served populations. Our grants are made possible through the success of our Thrift Shop. Thank you to all of the volunteers and donors for a record year! The luncheon was a great time to see first-hand all the good work that our Thrift Shop does for our community. We appreciate the continued support of donations, volunteers, and shopping!
To learn more about the organizations we support, click below for their websites:
The Bridge Fund of Westchester
Community Resource Center (Formerly Hispanic Resource Center)
Hero, Inc.
Rye Presbyterian Church Youth Group Mission Trips
Rye Presbyterian Nursery School
Rye Recreation (City of Rye) – Summer Camp and Senior Programs
Rise Against Hunger (formerly Stop Hunger Now)