They Who Sing, Pray Twice
From beginni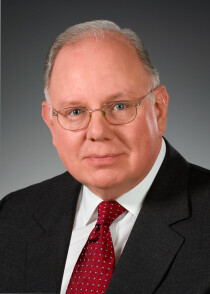 ng to end, the Bible is full of music and song. The first musician, Jubal, makes his appearance as early as Genesis 4. As we turn the pages, we find many who follow in Jubal's musical footsteps. Moses and Miriam sang a song of praise after the Exodus; Deborah sang after the victory over Sisera; King David played the harp, and wrote many of the Psalms; Jesus sang a hymn with his disciples at the last supper; Paul and Silas sang a hymn of praise to God in jail; and the Book of Revelation tells us that there is singing in heaven as the heavenly choir joins in praise to God.
The Bible makes it clear that we are not to wait until heaven; over and over the scriptures encourage us to sing. "Come let us sing for joy to the Lord." (Ps. 95:1) "Sing to the Lord a new song, for He has done marvelous things." (Ps. 98:1) "Speak to one another with psalms, hymns, and spiritual songs. Sing and make music in your heart to the Lord." (Eph. 5:19).
For almost 21 years Mr. Kevin Walters, serving as our Director of Music/Organist, has helped us make music and sing to God. Kevin's first professional appointment as a church musician and organist/choir director was in 1968. He served four churches, including Marble Collegiate Church and St. Bartholomew's Church in New York City, for over 37 years prior to joining the staff here at RPC. Kevin began his ministry of music at Rye Presbyterian Church on September 1, 1994.
Kevin's talent, passion, and deep personal faith have been evident in many ways throughout his tenure at our church. Many of us have stood in awe of his artful mastery of our beautiful organ, and under his leadership the choir has soared to truly exceptional heights. His talent has attracted some phenomenal guests over the years, and we have been privileged to host wonderful concerts in our sanctuary. After so many years, it might be easy to take his abilities for granted. As a pastor who has worked on eight different church staffs over the past 40 years, I can tell you how often I have been impressed by Kevin's ability to match hymns and choral anthems to the themes of our worship services – adding another, often deeply moving element of spirituality to our worship.
I would be remiss if, in talking about Kevin, I didn't also mention his wife Nancy, who has been a steadfast choir member and an incredible support behind the scenes. We owe her much gratitude as well.
Sunday, May 17, will be the last Sunday for the choir to sing before the start of the summer. There will be a special celebration in Kevin's honor at an expanded coffee hour after the 10 o'clock service that day as we acknowledge Kevin's retirement and his contribution to the life of our congregation for the past 21 years. Please plan to join us both in worship and at the celebration following.
Note that while we will celebrate on May 17, Kevin's final Sunday with us will be sometime after that date once his successor has been appointed. Kevin has graciously offered to continue to serve as organist during the summer if needed.
It was the great jazz musician Louis Armstrong who said, "Musicians don't retire; they stop when there's no more music in them." While Kevin's service among us comes to an end, I suspect he will never "stop" because he is so filled with music. Please join me in the weeks ahead by thanking Kevin for sharing that gift of music with us so faithfully.
John